Cam Linear Motion
Statewide Bearings are distributors of Nadella and Franke, who manufacture cam and roller type linear motion products.
There are essentially 2 types of basic cam/roller linear motion.
Nadella Linear Cam Type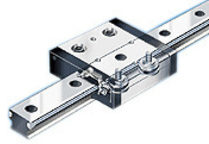 The simplest and most cost-effective linear cam mechanism uses a basic aluminium structure where two hardened steel shafts are pressed into the aluminium. These shafts act as raceways for the rollers of the linear bearing carriages.
Click here for Nadella Cam type linear information
Franke Linear Rollers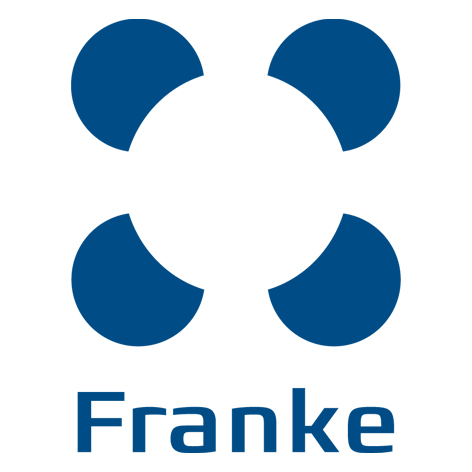 The other type is a linear track roller system. This system uses roller bearings which are able to support higher loads, higher speeds and tolerate high levels of contamination in aggressive environments.
These linear roller bearings utilise cold-drawn solid-bearing steel with induction-hardened bearing surfaces for the rails, or linear roller guides.
The carriages are made of steel comprising of one or two pairs of rollers. The rollers typically have a cylindrical outer ring that are mounted perpendicular to each other.
This design supports heavy loads with a high level of accuracy and minimal friction. Regular lubrication is required.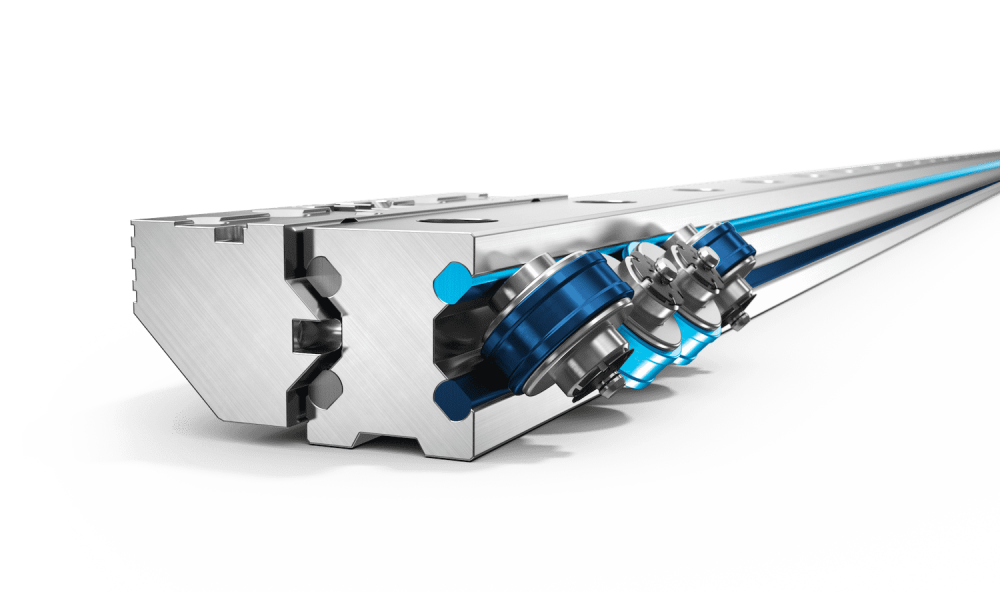 Click here for Franke cam type linear information
This cam or roller type of linear motion has operational advantages over some of the more traditional linear products. These include:
High environmental tolerances
High duty cycles
High speed with low noise
Can cope with high acceleration
Forgiving mounting tolerances
View our full range of linear bearing products or contact our expert team for more information.