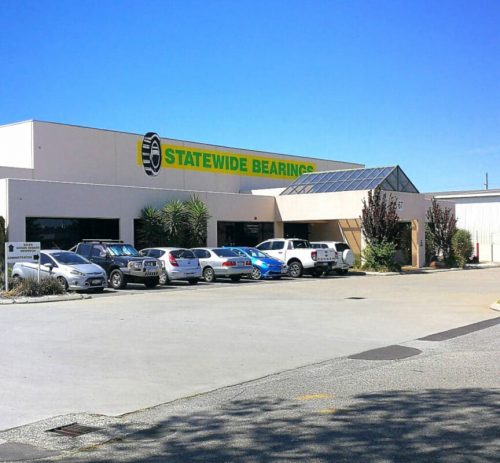 CAREER OPPORTUNITIES AT STATEWIDE BEARINGS
---
Branch Manager, Internal Sales – SA
Branch Manager, Internal Sales – Southern Suburbs
Since 1975, Statewide Bearings has been servicing Australian industry needs with the supply of Bearings and Power transmission products and remains the market leader in the supply of rotational equipment, components & engineering services.
As authorised agents of the world's leading bearing, motion and industrial process brands, Statewide Bearings aim is to supply Global solutions of the highest quality with local service.
Statewide Bearings remain 100% Australian owned and is a part of the larger SWB Group, which includes SWB Plus Engineering Services, WMT Slurry Pumps and Statewide Linear Bearings, with over 400 employees operating 35 branches and 9 workshops throughout Australia and Indonesia.
Expression of interest within the industry are always welcomed, however we are currently seeking staff for the following roles to be based in the Southern suburbs of Adelaide, 
Branch Manager
Internal Sales
Statewide Bearings services industries such as mining, manufacturing, agriculture, wind, and food & beverage. If you are an individual with experience in these sectors, industrial related product or preferably the bearing & power transmission industry  and are also keen to share in a generous company bonus scheme,
Key responsibilities: (dependant on role)
Manage existing clients within your territory.
Identify potential customers and create opportunities to grow our business across SA.
Work closely with our sales, engineering, and site service teams.
Develop strong relationships with customers and demonstrate how we can add value to their business.
Foster lead generation throughout the SWB Group branch network and leverage opportunities from existing relationships.
Provide technical support and savings to customers.
Use and maintain clients in our CRM system.
To be successful in the role the applicant will need:
Experience in either technical product sales, a spare parts environment, or preferably previous experience in the bearing and power transmission industry.
Demonstrate a high level of professionalism.
Have the desire to develop your current knowledge and skills.
An ability to engage with people and build rapport.
A strong customer service focus.
A willingness to work in a team environment.
Driven to meet sales targets and work in a highly successful team.
As an employer of choice, these positions offer great work life balance with a supportive culture that will ensure any new employee continued success in their roles.
Statewide Bearings is committed to the wellbeing and ongoing development of its employees utilising both internal and external training programmes that align with future career pathways.
The successful candidate will be renumerated in accordance with experience & role as well as be part of a generous company bonus scheme.
If you are looking to join a company with a great culture and be part of a fast-growing industry leading company, feel you need a change to revitalise your career, or feel you just haven't been given the opportunity you deserve, then apply now and be rewarded with a change that you will never regret………
Applications will be treated in the strictest of confidence and should be emailed to: wake.v@statewidebearings.com.au
---
WA – Internal Sales / Customer Service
positions available at our Kewdale and Geraldton branches

Statewide Bearings is 100% Australian Owned & Managed and is one of Australia's major suppliers of Bearings and Power Transmission Products to the Australian Industrial market place, with offices located throughout Australia.
An exciting opportunity has become available for a motivated sales person to perform a key role in 3 of our Statewide Bearings Branches (listed above). These are all full-time positions with the possibility of future progression through the company.
Your responsibilities will include, but not limited to:
Processing of customer enquiries via phone, email and over the counter
Sourcing of stock to meet daily customer needs through our supply train
Providing product knowledge and solutions to meet customer needs
Working closely with Account Managers to develop customer opportunities
 To be successful in the role the applicant will need:
Experience in either Technical Product sales or the Bearing and Power transmission industry
An ability to engage with people and build a rapport
A strong customer service focus
Excellent phone manner and a passion to succeed
A willingness to work in a team environment
Ability to work unsupervised
Remuneration will be based on candidates' qualifications, skills and experience.
This is an outstanding opportunity to join a dynamic company that offers excellent career prospects working within a highly motivated team.
Applications will be treated in the strictest of confidence and should be emailed to:  wake.v@statewidebearings.com.au
* * Please: No Agencies
---
Technical Sales Representative Position (VIC)
Since 1974 Statewide Bearings has been a national provider of bearings and power transmission products with engineering and workshop capabilities. Within the portfolio of products and services we provide is the Linear Motion Department.
We are seeking a suitable candidate to join this team based at our Dandenong South office (VIC).
Key Accountabilities
Sales and result driven people who have the desire to help customers.
Plan and execute weekly call planner targeting individual customers in specific areas.
Maintaining strong business relationships with existing customers and developing new potential customers.
Providing specialist assistance to customers, including product selection and recommendations.
Identify opportunities for all products that we provide, including engineering and workshop services. Networking these opportunities to appropriate personnel and/or departments.
Your background and experience does not necessarily need to be in bearings or Power transmission (although highly regarded) those demonstrating the following attributes would be equally well placed to apply for this role.
Having worked in an industrial sales representative role within automation, electronics, electrical, hydraulic, pneumatic, tooling or similarly allied industries where you possess aptitude of mechanical and rotational requirements of industry.
Excellent level of communication skills, written and verbal.
Ability to work within a team whilst also being adaptable to work autonomously from time to time as required.
Have the desire to learn, developing your knowledge and skills to propel your career within our company.
What we offer
A team environment with supportive open management structure.
Fully maintained company car, laptop and mobile phone.
On the job product and technical training.
The applicant demonstrating competency with the job requirements has the opportunity to pursue exciting career paths.
A remuneration package commensurate with experience and abilities.
Please forward your resume and cover letter to: henderson.b@statewidebearings.com.au
* * Please: No Agencies