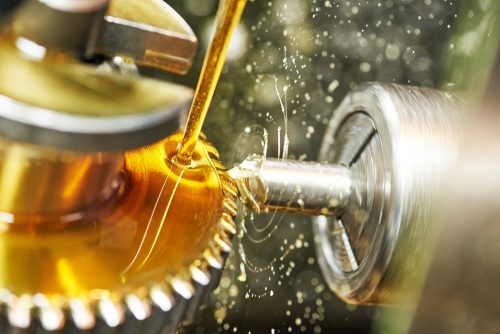 Machinery maintenance services are critical to keeping machinery and equipment running at optimal performance. At Statewide bearings, our bearing maintenance services can improve safety, prevent costly repairs, and extend the life of your equipment or machinery.
Equipment inspection, servicing & maintenance
High-quality bearing replacement parts
45+ years of experience servicing Australian businesses
Friendly and knowledgeable staff who provide great customer care
Bearings Maintenance & Servicing
Regular bearings servicing and maintenance is essential to keeping your machinery and equipment running at maximum efficiency, by reducing wear and tear.
In our bearings service centre (workshop), subject to inspection we can provide a full bearings maintenance service, including replacing bearings, seals and gaskets as well as adjusting bearings preload. Our bearings services also extend to cleaning, checking for wear or damage and repacking bearings with fresh grease.
To aid against premature bearing failure, contact Statewide Bearings today.
Heavy Equipment Services
Statewide Bearings offer servicing of bearings used in heavy equipment for a wide range of industries, including mining, construction, agriculture and more.
We have a team of experienced technicians (subject to your location) who are available for field service calls and can provide on-site maintenance and repairs for your equipment and machinery.
In addition, we offer periodically scheduled bearing maintenance services to help keep your equipment running smoothly and to prevent unexpected downtime.
Our heavy equipment service offerings are designed to keep your machinery running at peak performance levels, maximising productivity and minimising downtime.
Contact us today to learn more about our heavy machinery servicing.
Equipment maintenance services
Mining machinery maintenance
Mobile equipment services
Heavy machinery maintenance
Causes of Machine Breakdown
Industrial machinery and equipment are critical to the operations – and profitability – of many businesses.
A lack of maintenance can cause breakdowns or technical failures. This can be extremely costly, not only in repair and replacement expenses, but also in downtime.
Businesses can avoid costly disruptions, and reduce risks associated with equipment breakdown by performing routine maintenance.
Scheduled Bearing Servicing Solutions
No business can afford to have its equipment down for long. When an unexpected equipment breakdown or technical failure occurs, it can quickly lead to lost productivity and missed opportunities.
That's where Statewide Bearings comes in. We are here to help keep your equipment running smoothly and can assist you with scheduled commercial equipment services.
As a leading supplier of industrial bearings, power transmission components, pumps, breaks and lubrication products for over 45 years, we have the skills and experience to service your machinery parts effectively.
Industries We Service
At Statewide Bearings, we have been assisting businesses with maintenance field services across Australia and Indonesia through our 30+ branches.
Our services include:
Agriculture machinery services
Construction equipment parts and services
Manufacturing equipment services
Mining equipment services
Marine, trucking and wind farm servicing
If your industry isn't listed above, we may still be able to help you. Contact us today to find out more.
Our Key Services
Looking for other industrial machinery services?
We provide a range of services crucial to the longevity of your machinery and equipment, including:
Custom manufacturing and modification services for industrial equipment. We work with our clients to understand their specific needs and requirements, and we then design and build custom solutions that meet or exceed their expectations. Our team has extensive experience in various industries, and we are confident that we can provide the perfect solution for your particular application.
Refurbish & repair ageing equipment. Equipment and machinery are essential for many businesses' day-to-day operations. However, over time, these items can become worn and need repair. Rather than purchasing new equipment, refurbishing equipment can be a cost-effective way to keep equipment in good working condition.
Machinery & Equipment Training is essential in many industrial industries. Not only does it help to ensure that employees can use the equipment safely, but it can also help prevent machinery breakdown due to improper use. Proper training includes both classroom instruction and hands-on practice, and it should be tailored to the specific equipment or machinery.