SPHERICAL ROLLER BEARINGS
Spherical roller bearings, are best used in applications which require high loads coupled with potential flexing shaft and misalignments.
Considering the above parameters, spherical roller type bearings offer extremely high performances, designed to carry extreme loads.
This bearing characteristic is necessary in industries such as;
Construction
Mining Machinery
Conveyors
Steel
Paper Manufacturing
Wind Turbines
Gearboxes
Electric Motors
… plus many more.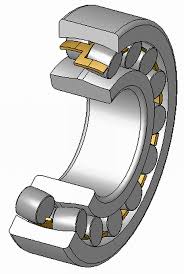 The spherical roller design uses symmetrical barrel rollers that can freely align themselves to the concave outer ring raceway.
Statewide Bearings distribute a wide range of spherical roller bearings. Our main brands include NSK & Schaeffler (FAG). These manufacturers offer world-class quality bearings with global experience and design innovations. Not all manufacturers are necessarily the same,  NSK and Schaeffler can do, and offer several unique product offerings suited to unique requirements of our customers applications.
NSK
Statewide Bearings stocks and distributes a range of NSK Spherical Roller Bearings. NSK has been working for almost 100 years to develop innovative and effective solutions to meet the needs of companies using machinery in many different industries. Statewide Bearings distributes NSK spherical roller bearings because they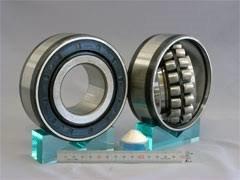 are made with innovative design using the highest grade of steel used by bearing manufacturers world wide. This steel has the lowest measured impurities, thus offering high performance and life characteristics.
NSK now offer the market an innovative new sealed design for spherical roller bearings. This technology is unique and patented to NSK. Please consult your nearest branch for suitability and more information in addition click on the link below to view details of an application case study.
SCHAEFFLER (FAG)
Schaeffler is a global quality manufacturer of spherical rollers.
Standard Schaeffler Spherical Rollers
Schaeffler 'X' Life Spherical Rollers
Developed by Schaffler for that extra demanding application utilising a clean solution for that challenging environments and where extra-quiet running is required.
Schaeffler Sealed Spherical
The Schaeffler (FAG) spherical roller bearings offer seal shields mounted on both sides of the bearing to provide an extra barrier for contamination and prevention of lubrication leaving the bearing.
Contact us today to discuss your spherical roller bearing supply needs – we source from the world's top manufacturers.