THOMSON
Thomson manufacture a premium range of actuators with many design features to cover most electric actuating solutions with a range of voltages, internal electrical and mechanical smarts coupled with a heavy duty industrial design.
With a range of strokes from 1 inch to 36 inch as standard plus the ability to manufacture specials and prototypes. The Thomson actuator is worth a full review before selecting your actuator solution. Apart from the range below, please click on the below link for a more comprehensive range and technical information.
NEW HD THOMSON ACTUATOR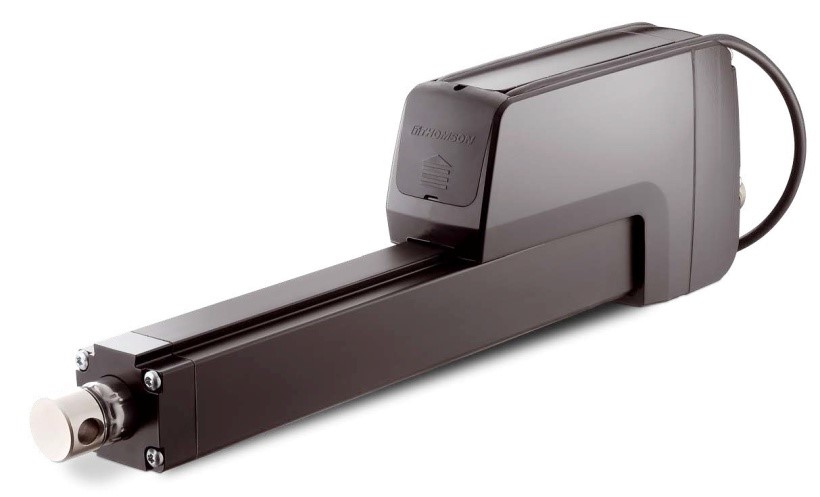 The latest product development from Thomson USA is now available in Australia.
The HD actuator has a range of features that provide a superior performance actuator; this is due to a platform of on-board electronics with options which can eliminate the need for standalone controls, higher power and no compromise between load and longer strokes.
New product development with HD now with higher load capacity up to 16kn
Heavy load handling comparable to hydraulic systems but with greater control-ability, smaller footprint and less maintenance.
Stroke lengths up 500 mm.
25% minimum duty cycle for stroke lengths up to 500 mm is the highest in the industry.
The key features of this actuator
Unrivaled environmental protection – up to 1P69
Integrated manual override
Thermal overload protection
Inbuilt safety nuts
Ball screw vs lead screw
Industry leading on board control options
No ongoing maintenance
Dynamic braking
Plus many more features.
Not sure what you want? Please fill in the information on the form below and we will be able to assist you with product selection.
OTHER ACTUATORS IN THE THOMSON RANGE