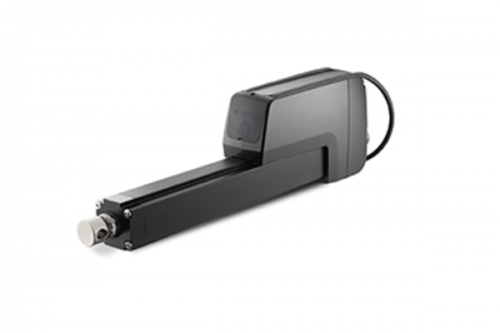 ELECTRIC MECHANICAL ACTUATORS
Thomson manufacture a premium range of actuators with many design features to cover most electric actuating solutions with a range of voltages and electrical and mechanical smarts coupled with a heavy duty industrial design.
We can offer a range of strokes from 25 to 1000mm as standard plus the ability to manufacture specials and prototypes.
NEW THOMSON HD SERIES ACTUATOR
The latest product development from Thomson USA is now available in Australia.
The HD actuator has a range of features that provide a superior performance actuator; this is due to a platform of on-board electronics with options which can eliminate the need for standalone controls, higher power and no compromise between load and longer strokes.
The key features of this actuator
Environmental protection – up to 1P69
Integrated manual override
Thermal overload protection
Inbuilt safety nuts
High efficiency and long life ball screw
Industry leading on board control options
No ongoing maintenance
Stroke from 100 to 1000mm
5 force/speed options, up to 1000 kg
Plus many more features
Electrak E050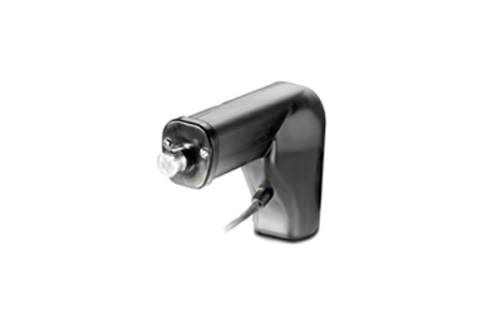 The Electrak E050 actuator is the new compact, quiet, low priced actuator suitable for a variety of markets and applications. This actuator has a very short retracted length for applications
where space is a premium.
Features
Quiet
Built in limit switches for end of stroke protection and a clutch for mid
stroke protection
Breather tube in the wiring harness to allow the actuator to operate
without drawing water
Electrak E150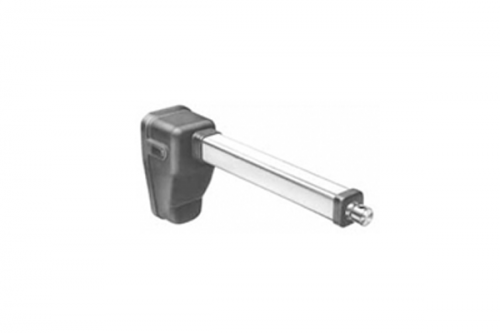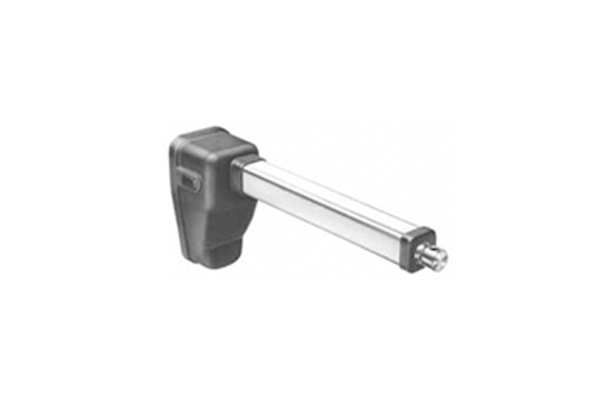 A low cost quiet actuator with different speed and load ranges. The optional limit switches are designed to operate with fewer parts. The plastic cover is designed to be recyclable, and the anodized aluminum cover tube is corrosion resistant.
Features
Low cost
Quiet operation
Optional adjustable limit switches
IP-56 rated for outdoor use
Electrak 10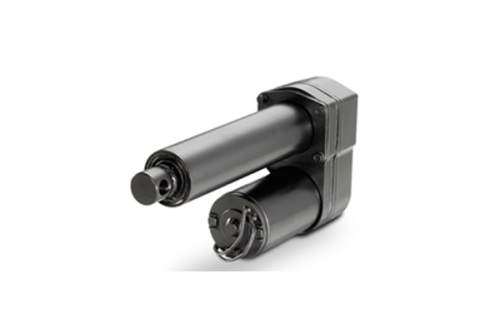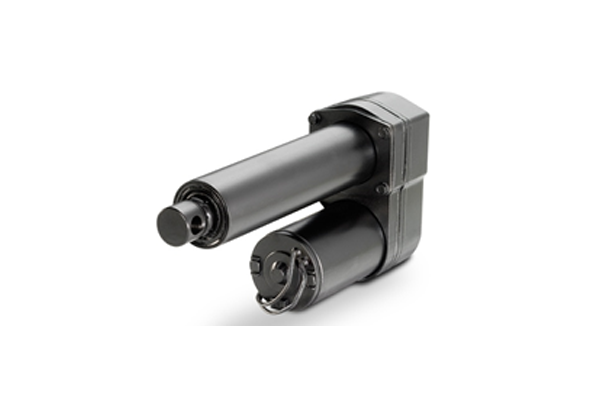 This model incorporates a ball bearing screw drive system for applications requiring maximum load capacity. A specially designed anti-back driving brake holds tension or compression loads
in position when the actuator is not in use.
Features
Clevis mounting
Protective seal
Sturdy steel cover tube
Ball bearing screw drive systems
Overload clutch
4, 8 or 12" stroke lengths
Stainless steel extension tube
Rugged spur gearing
12 or 24 VDC
Lifetime lubrication of gears
Thermal overload protection
Electrak PPA/ACDC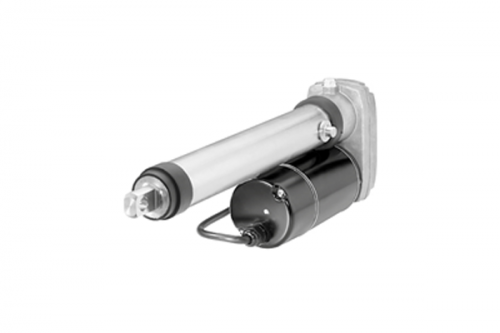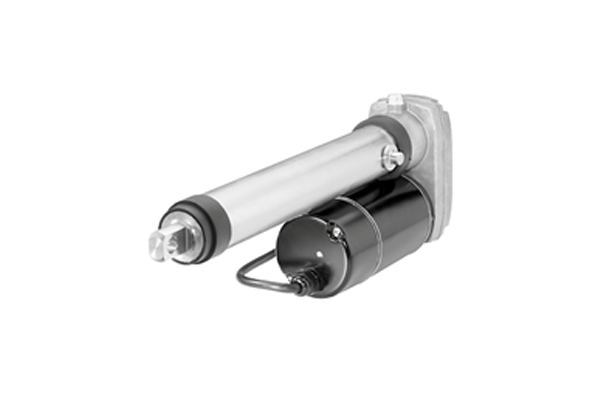 Robust heavy duty actuator, which features some of the longer strokes available in the standard range.
Features
Strong and versatile heavy duty actuator
High duty cycle
Highly efficient ball screw drive system
Overload clutch for mid and end of stroke protection
Stroke lengths up to 36 inch
Motor with thermal switch
Maintenance free
Large range of options
Electrak 205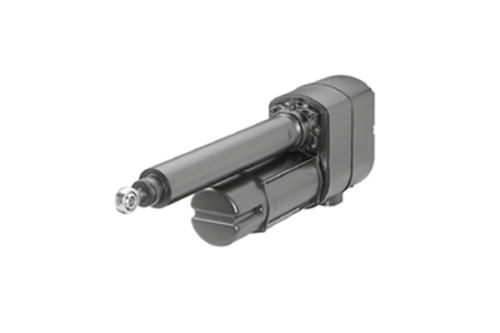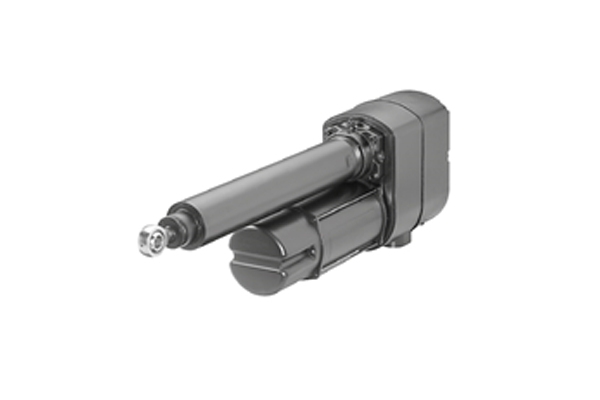 Features a potentiometer for precise positioning feedback. Available in 115 & 230 VAC with excellent environmental protection.
Features
Robust, strong and reliable
Stainless steel extension tube
Highly efficient ball screw drive system
Electrical brake for accurate positioning
Durable, lightweight, plastic housing
Available DC voltages: 12 or 24
Estimated life at rated load is 40,000 cycles minimum
Electrak 1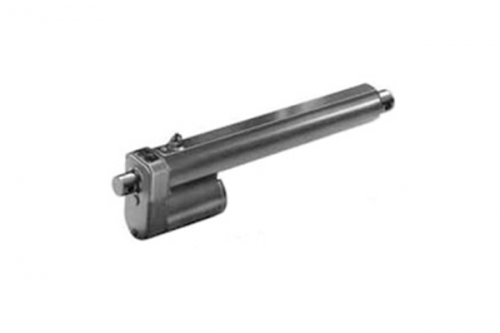 Completely self-contained and sealed for indoor and outdoor use, Electrak 1 actuators fit into small areas without sacrificing reliability. The load/ length configurations available cover a diverse range of intermittent duty applications.
Features
2, 4, or 6 inch stroke lengths standard
Completely self-contained in a compact housing
Built in limit switches
Aluminum/zinc alloy housing resists corrosion
Electrak 2

Economical model designed for relatively light load applications. It incorporates most of the features found in higher priced models.
Features
Economical and robust actuator for medium loads
Stainless steel extension tube
Self-locking acme screw drive system
Overload clutch for mid and end of stroke protection
Motor with thermal switch
Maintenance free
Electrak 5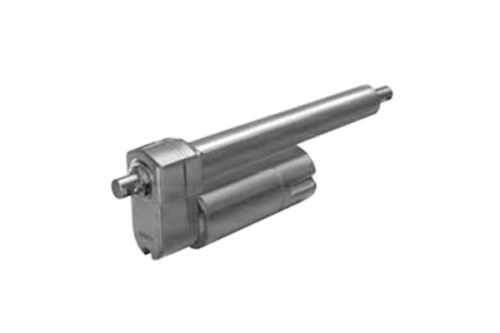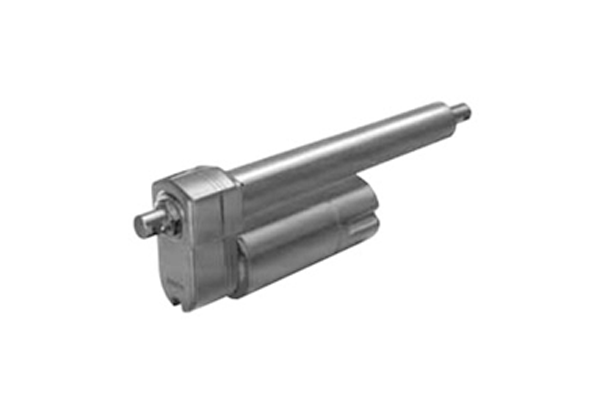 A general purpose AC actuator, this actuator is designed for intermittent duty applications and provides maximum thrust of 500 pounds or 1000 pounds. Since it is powered by 115 VAC or 230 VAC, the Electrak 5 actuator can be easily wired and can be controlled by a simple pushbutton switch or relay for remote control of hard-to-reach operations such as opening or closing an overhead window.
Features
500, 1000 and 1500 lb. load capacity models
New stronger housing
Highly efficient ball bearing screw drive system
4, 8, 12, 18, or 24 inch stroke models
Load limiting clutch
Anti-coast motor brake for accurate positioning
Heavy duty 115 VAC 60 Hz only or 230 VAC 50/60 Hz single phase motor
Whispertrak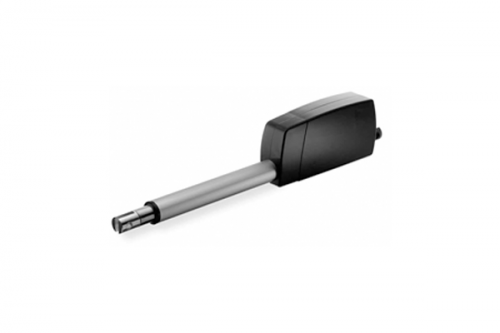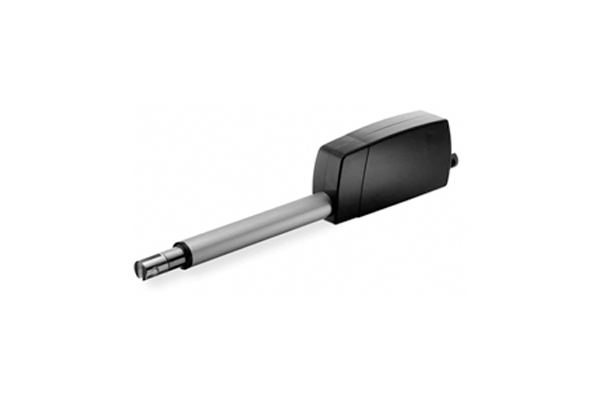 This strong, quiet electric actuator is a new product in the Thomson range, it's sleek, compact design requires no maintenance which is perfect for mobility, medical, office and domestic applications
Features
Exceptionally quiet
Compact and light weight
Sealed to prevent damage
PC Series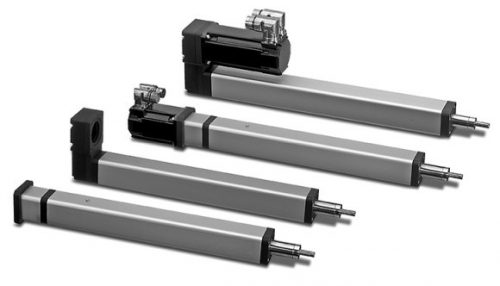 Thomson PC Series™ electric actuators are designed to deliver superior performance as they are stronger, faster and longer-reaching than other comparable units on the market. The PC Series offers a broad range of accessories and options, including servo motors, making them ideal for virtually any application.
Features
Provides market-leading load capabilities
Reduces the overall machine cycle time
Provides solution for hard-to-reach places
Gives greater freedom in the mounting position