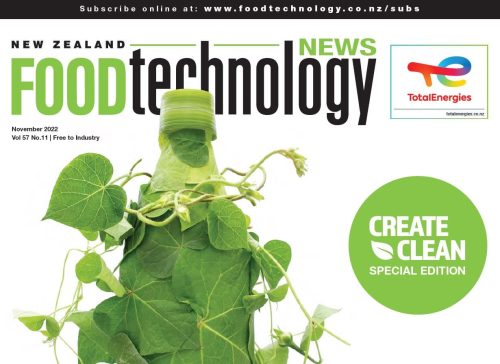 Statewide Bearings are delighted to have recently featured in New Zealand's Food Technology magazine.
The article showcases various case studies on how the PacFlange product has eliminated the need for greased roller bearings in the food processing and production industry. One success story featured is that of our very own client Fletcher International.
(Read the full article in Food Technology magazine here).
Greased Bearings: An Issue Within the Food Processing Industry
One common recurring problem experienced by maintenance engineers and other specialists operating within the food processing industry is that of greasing / lubricating bearings, or keeping water away from greased bearings.
Issues with grease are especially prevalent in wet environments and around process equipment that is subjected to daily high-pressure chemical CIP cleaning.
The lubricants used to grease bearings, chains, gearboxes and other equipment components can potentially leak, drip or mist. This can lead to equipment breakdowns, increased maintenance costs, and contamination issues, whereby consumable products may contain trace elements.
PacFlange: A Zero-Contamination & Maintenance-Free Solution
PacFlange offers a robust, zero-contamination, and maintenance-free solution to grease issues.
It is a 'plug and play' product, designed to eliminate grease within the production line, by replacing the conventional greased roller bearing.
Specifically designed for use in food and water handling environments, it is a perfect solution for the food processing and production industry.
PacFlange units have proven highly effective across a range of sub-sectors, including abattoirs, aquaculture, fruit and vegetable processing plants and dairy factories, amongst others.
What is a PacFlange Unit?
A PacFlange conveyor unit is designed replace the traditional greased roller bearing.
It is manufactured using food-grade approved materials and components for the housing, and a marine-grade (corrosion-resistant) stainless-steel sleeve which runs off a Thordon-engineered thermoplastic bush.
This innovative product is also self-lubricating and long-lasting, thanks to is low-friction properties.
What are the Benefits a PacFlange Unit?
Benefits of a PacFlange unit include:
Self-lubricating – no oil or grease required
Clean operation
Maintenance-free
Long lifespan
Gradual wear – no downtime for unplanned maintenance
No food contamination
Fast, easy installation
Corrosion, heat & chemical-resistant
Self-aligning (large pivot angles)
Statewide Bearings Client Success Story
Fletcher International is a family-owned prominent Australian lamb exporter. The company has two
processing plants; one in Dubbo, NSW, and the second near Albany in WA.
Both facilities use high-end machinery to ensure maximum productivity and conveyors form a significant component of their operation.
Following a successful trial of PacFlange units in October 2019, Fletcher International have gradually rolled out the product across both facilities. The whole WA operation has now fully converted to PacFlange units.
Wayne Allen, Branch Manager for Statewide Bearings' Albany, oversaw the implementation of PacFlange into Fletcher's processing plants. He stated that PacFlange had been a "great solution for Fletchers," especially given their ability to withstand the daily high-pressure CIP washdowns.
Download the full article below in PDF format, or read it in Food Tech magazine.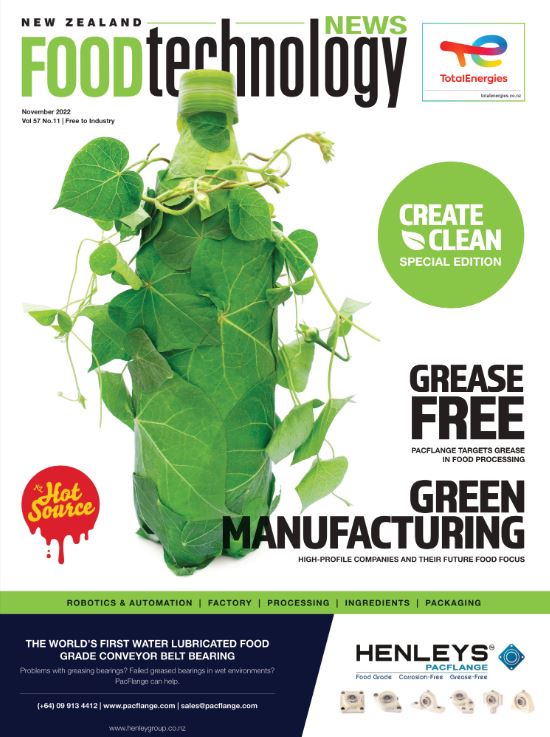 Statewide Bearings are Australia's national distributor for PacFlange, through our 30-plus branches. As Australia's leading providers of bearing and power transmission supplies and services for over 40 years, our professional team are well equipped to assist you.
Our aim is to provide the best solution available for your application – which also represents the best value for money.
Use our branch location map to find your local supplier, or contact our friendly team for more information on our range of products and services.