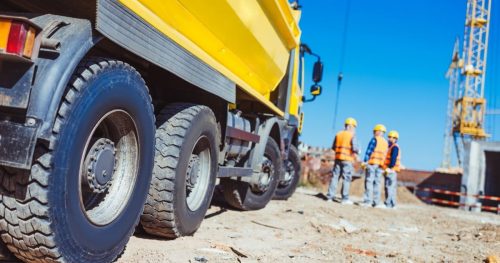 To help maintain a safe worksite, it is important for business owners to be aware of the machinery safety standards that apply to their industry.
In Australia, Safe Work Australia regulates machinery safety standards. The machinery safety standards are performance-based, which means that the machinery must meet certain essential performance requirements.
These requirements are developed by a range of expert stakeholders, including workers, employers, and manufacturers.
This blog will detail the Australian standards related to machinery and worksite safety.
What are Australian Standards?
Australian Standards are documents that outline how products, services and systems should be designed, manufactured, supplied, and used. They cover a wide range of topics, including machinery.
Australian Standards are developed by committees of experts from industry, government, and consumer groups. Standards can also be adopted from international organisations managed by the ISO (International Organization for Standardization) and the International Electrotechnical Commission.
Once a standard is published, anyone can utilise it.
Standards are not laws. However, laws can make it compulsory to conform to standards. Many worksite standards are required to be followed by law due to the industry's high level of safety risks.
6 Important Machinery Safety Standards
There are safety standards for all sorts of different machinery, from hand-held power tools to large industrial vehicles. Many of these standards incorporate the creation of the machinery, how to handle the machinery, risk assessment, and control systems.
The following machinery related safety standards are some of the most important in Australia:
Safety of Machinery Standard
The objective of the safety of machinery standard is to enable designers, manufacturers, employers, and employees to minimise safety risks by providing technical guidelines. These safety risks include the unexpected start-up of machinery and hazardous substances emitted by machinery.
Bearings Australian Standards
There are a multitude of Australian standards which help control the national standards of bearings used in machinery, vehicles, and equipment.
The axle bearing Australian standard outlines the mandatory and recommended requirements for axle bearing design, use, and maintenance. It details the methodologies for calculating roller bearings' basic dynamic load rating, lubrication, inspection, in-service defects, actions following the derailment, mounting and removal, overhaul, storage, protection, and handling.
The pedestal plain bearing Australian standard specifies design characteristics for centre flange bearings for the size range nine to twenty-eight and design characteristics for shafts.
The spherical plain bearing Australian standard outlines the dimension series, tolerances and radial internal clearances for radial spherical plain bearings. The dimensions and tolerances specified are selected to permit the spherical plain bearing to a wide choice of sliding material combinations.
Building Construction Machinery and Equipment Standard
The building construction machinery and equipment standard defines the primary types of mechanical equipment for pile driving and extracting. These include pile arrangements on the construction site, installation of piles at the point of driving, driving and extraction of piles, and pile head crushing.
Earth-Moving Machinery and Mobile Road Construction Machinery Standard
The earth-moving machinery and mobile road construction machinery Australian standard specifies the exchange of system architecture data related to the use of earth‑moving machinery and mobile road construction machinery in worksite data‑controlled construction operations.
Cranes, Hoists and Winches Australian Standard
The cranes, hoists and winches Australian standard is an adoption of the European standards document EN 12999:2011.
This document states the minimum requirements for designing, calculating, examining, and testing hydraulic-powered loader cranes and their mountings on vehicles or static foundations. It also details the safety distances required to ensure worker and pedestrian safety.
Personal Protective Equipment
Various PPE Australian standards mediate the risk of harm being inflicted on the human body.
The standard ISO 13287:2019 informs on the processes for testing personal protective footwear for slip resistance. Furthermore, the AS 2210.3:2019 standard specifies the requirements for safety footwear, including mechanical risks, slip resistance, thermal risks, and ergonomic behaviour.
The ESAA NENS 09-2004 details a guide for selecting, using, and maintaining Personal Protective Equipment (PPE) when used to protect employees against electrical hazards.
The standard ISO 14567:1999 instructs on the requirements, test methods, marking, labelling, and packaging of permanent and temporary single-point anchor devices exclusively used to attach to PPE for protection against falls from heights.
Statewide Bearings Safety Standards
Statewide Bearings strictly adheres to the Australian Safety Standards of occupational safety. All our products meet Australian standards and a range of international standards.
If you have any further questions, contact us today! We have a wide selection of bearings and can help you find the perfect one for your machinery.