Through our OnProd product line maintenance, managers can implement their own condition monitoring program. OneProd data collectors come with embedded AI intelligence to machine learn, analyse and report on machine faults.
Our OneProd product range to assist with vibration monitoring is shown below;
Bearing Defender
Our Bearing Defender is one of the newest developments of OneProd and essentially it serves as a smart, hand held vibration meter with a 21st century twist. The Bearing Defender comes with patented thchnology to accurately diagnose three most common failures in rotating equipment with a simple traffic light system:
Bearing issues
Miss-alignment issues
Unbalance issues
The Bearing Defender is the only hand held vibration meter capable of displaying post processed FFT spectral data on today's market.
Patented wireless vibration measurement suited to the diagnostic of common faults=
Smart 3D Indicators, processed from the three directions: Bearing, Unbalance/Misalignment, Miscellaneous
Tri-axial vibration meter:
ISO vibration velocity with alarm
Acceleration
Displacement
Bearing health indicator : Defect Factor™ (DEF)
HF Acceleration
Signal listening to help site technicians to know when to grease bearings
Easy bearing fault confirmation : Automatic bearing fault frequency markers displayed on the ZYXtrum™ (tri-axial FFT)
Click here to view – BEARING DEFENDER brochure
Falcon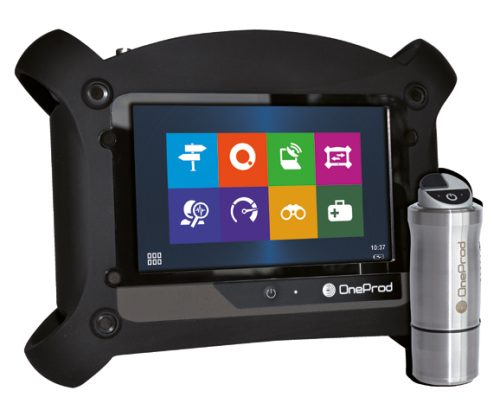 The Falcon smart data collector is specifically designed to incorporate vibration surveys into the industrial world. It's ability to analyse data means users do not have to have any prerequisite certifications or an understanding of vibration data analysis to help them understand the health of their rotating equipment.
The Falcon is packed with a tri-axial wireless accelerometer to ensure cables and data collection around rotating machinery is a thing of the past! Data collection done on basic rotating equipment is usually carried out per bearing in eight seconds in three axis, saving time and money on the condition monitoring contract.
Our Falcon units come with;
7" touch screen
Easy to read in sunlight
Safe when close to rotating parts
Safe when close to hot locations
Easy accelerometer mounting
New measurement capabilities: enclosed machine, protective casing, moving machine.
Click here to view – FALCON 2015 brochure
Click here to view – FALCON 2015 technical data
Click here to view – FALCON Condition monitoring has never been so easy Video
Click here to view more information and downloads
Eagle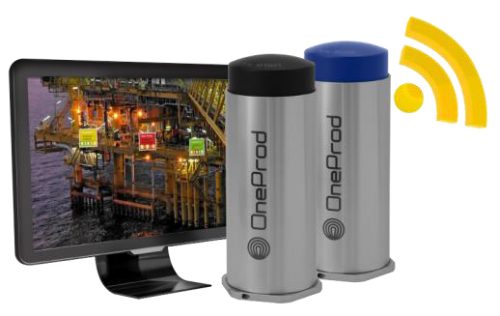 The Eagle is Oneprod's Smart online wireless solution for continuous monitoring. With its wireless sensors and gateway, the data is sent instantly to the monitoring platform. Extra sensors and expanders can be added to monitor larger areas which may be obstructed by walls or machinery. In doing so keeping the data collector safe from rotating equipment and assisting in those hard to get places.
Easy installation
Fully automatic
Low battery consumption (up to five years of autonomy
Standard low-cost battery
Battery replaceable by the end user
Click here to view – EAGLE brochure 
Click here to view – EAGLE technical data sheet
Click here to view – Eagle new wireless online condition monitoring system video
Click here to view – Wireless condition monitoring made easy video
Click here to view – One Prod EAGLE Smart Online Wireless Solution
MVX smart real time VIBRATION monitoring system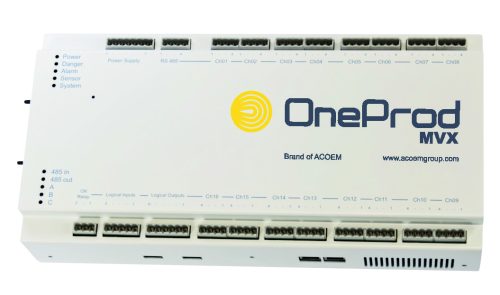 The MVX is our powerful, live online monitoring tool. This unit has the ability to communicate with the sites existing PLC to monitor the health of your machines. It's patented shock finder technology makes the MVX the only live, online unit to produce the FFT data on slow moving shafts right down to a few RPM. The MVX comes in a range of selections;
From 8-32 channels
Sampling up to 51.2kz
Customised monitoring
Advanced built-in processing
Real time monitoring
Multi technique monitoring (Vibration, Electrical & Oil)
Click here to view – MVX Brochure

Click here to view – MVX Technical data sheet
Click here to view – MVX Supervision brochure
Click here to view – MVX Supervision technical data sheet
Click here to view – ONEPROD MVX Smart-real-time-monitoring-system
 For more information, please contact your nearest Statewide Bearings branch.