CTC – CONNECTION TECHNOLOGY CENTER
Hot, wet, dry and chemically challenging environments require the toughest equipment to provide efficient vibration condition monitoring.
Through our supply of CTC products, Statewide Bearings can offer an extensive variety of high quality accelerometers, vibration sensors, cables and connectors for industrial use and practices. With back up CTC, we have the ability to provide a one stop shop in the condition monitoring world.
CRITICAL ASSETS
Huge mining machinery, rigs and trains are all critical assets to the mining industry. These all rely on motors, gearboxes, pumps and fans to keep them running at peak capacity. If machinery goes down or doesn't run efficiently, production and profit suffers. Vibration analysis plays a vital role in keeping equipment running or predicting a possible issues. This allows time to prepare for scheduled maintenance to minimize production loss or downtime.
JUNCTION BOXES
Implementing junction boxes into your condition monitoring program will add to your safety and monitoring efficiency. Multiple sensors can be wired from the machine to the junction boxes for safe local measurements, or the transmission of data to online vibration monitoring systems.
All junction boxes are available in fibreglass or stainless steel and feature sensor management and measurement access in a NEMA 4X enclosure.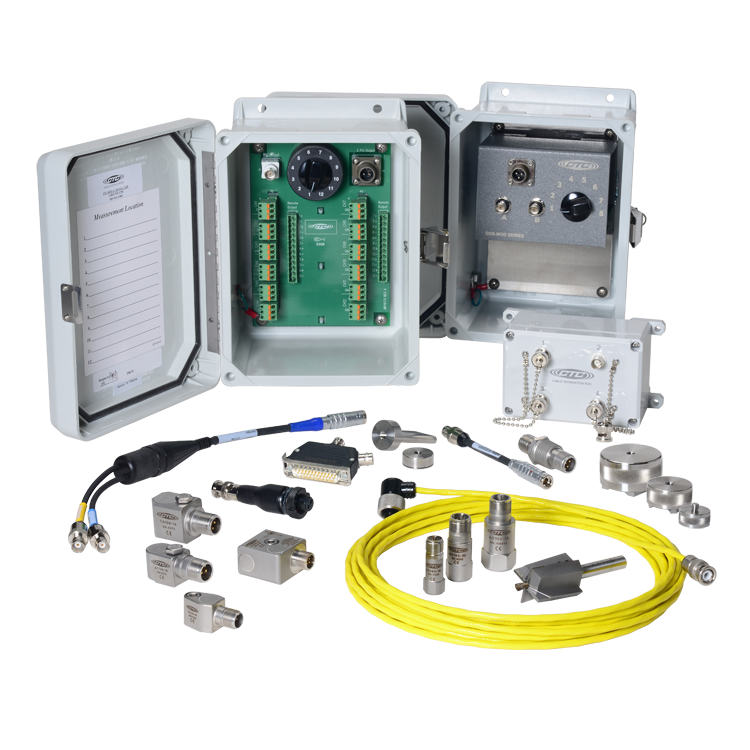 SENSORS
In harsh environments where debris, dirt and dust are common, the CTC integral cable sensors and armor cable add another level or durability to the sensor/cable set to eliminate connector contamination issues. When a sensor and cable set is used, there are also many hardy cables and connectors to choose from.
Our product range includes;
Accelerometers
Proximity Probes
Cables and Connectors
Junction Boxes
Online Systems
To view our new CTC brochure click below link
To find out more on the CTC product range, please contact your local Statewide Bearings branch.